Click here to see all sponsors.
Welcome
Message
Welcome to the official Connecticut Volkswagen Association website. Since 1985, CVA has brought together people from all around to enjoy one thing that we all have in common, the love for a little car, called the Volkswagen. While membership has its privileges with our members only family events and technical help with your VW from our staff; we welcome everyone to participate at our public events whether you are a member or not, you are always welcomed. And always be sure to check our Show Info & Locations page for CVA events through-out the year.
CVA
News

Update

2020 Schedule is posted Check it out here

Sunday September 13, 2020 - Photos have been POSTED

Sunday October 18, 2020 - The CVAs 22nd Annual Fall Foliage Cruise, from 9am to ??? Cruise will start at the intersection of Rt6 & Rt8 commuter parking lot next to Dunkin Donuts, 369 East Main St. Thomaston 06787. This is a rain or shine event. There will be a dinner after the cruise for those who are interested. Come and enjoy the fall colors with us. For additional info please contact: Bill Arute (860) 395-9964 bill@ctvwa.org or Jeff McBride jeff@ctvwa.org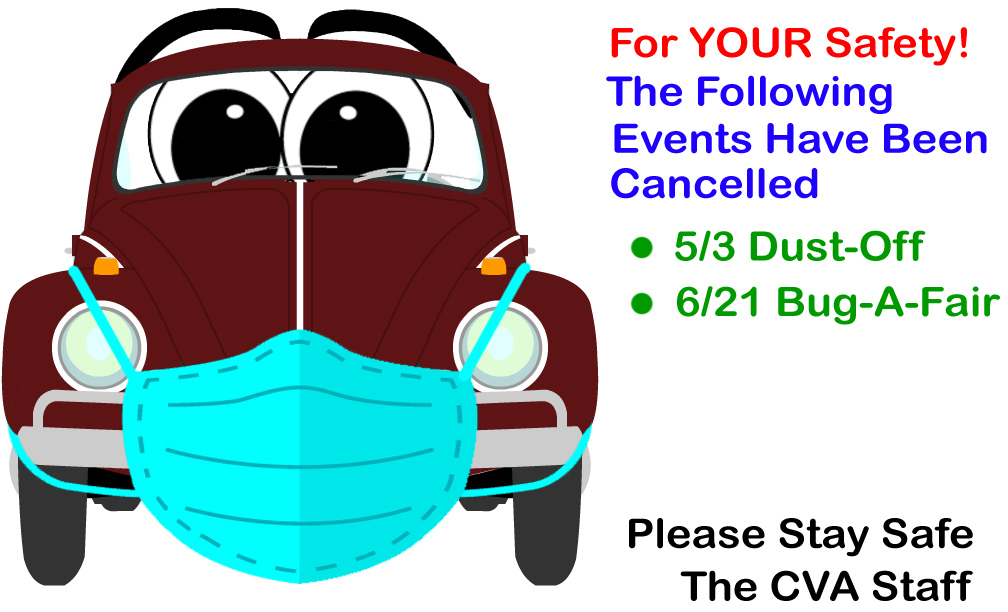 ---
Old news :
We added two to pages to our website. We are looking for your help to fill them out. Check out our new Reader's Ride section, and Newsletter section. If you can help us, please contact us today.

Click here to see all sponsors.